The following is a list of commonly used brushes and brushes for ink painting.
Tuketate Fude, Menso Fude, Senbyo Fude, and Hake are often used for ink painting.
Especially in ink painting, there is a technique in which a single brush is freely manipulated to create various expressions, and the Tuketate Fude Choryu is a popular brush used for this technique.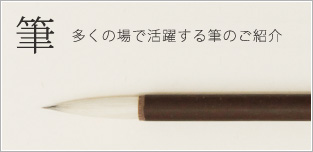 We make brushes for Japanese-style painting, ink painting, and animation background art, as well as brushes for wax resist dyeing and traditional crafts, and brushes for letterpress painting.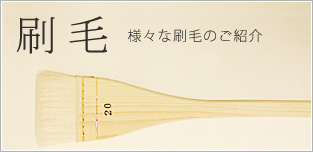 We make a variety of brushes such as picture brushes, water brushes, and blotting brushes used for Japanese paintings, etc., coloring brushes for dyeing, stencil brushes, woodblock print brushes used for prints, and Sanskrit brushes.