This brush is a flat brush made of badger bristles. Each hair is slightly thicker than the other and has considerable strength all the way to the tip. It can be used like Kara-Bake(唐刷毛) for Japanese-style painting to blur paints or to draw fine stripes. It is also used for painting wood.
No
巾
(mm)
出丈
(mm)
厚み
(mm)
No.10
30.0
35
5
No.15
45.0
35
5
No.20
60.0
35
5
No.25
75.0
35
5
No.30
90.0
35
5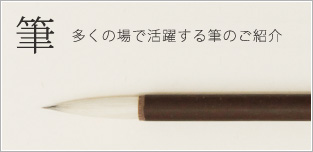 We make brushes for Japanese-style painting, ink painting, and animation background art, as well as brushes for wax resist dyeing and traditional crafts, and brushes for letterpress painting.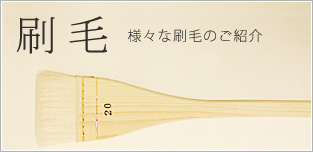 We make a variety of brushes such as picture brushes, water brushes, and blotting brushes used for Japanese paintings, etc., coloring brushes for dyeing, stencil brushes, woodblock print brushes used for prints, and Sanskrit brushes.