This brush is used for woodblock prints. It is made of hard pig bristles and is used to spread paint over the entire surface of a woodblock print. The rounded tip makes it easy to spread paint from any angle.
No
width
(mm)
length
(mm)
thickness
(mm)
No.3
11.0
13
8
No.5
18.0
16
12
No.6
21.0
20
14
No.8
27.0
24
16
No.10
32.0
27
18
No.12
36.0
29
21
No.15
45.0
32
35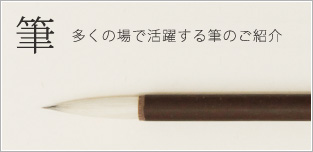 We make brushes for Japanese-style painting, ink painting, and animation background art, as well as brushes for wax resist dyeing and traditional crafts, and brushes for letterpress painting.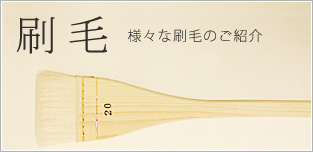 We make a variety of brushes such as picture brushes, water brushes, and blotting brushes used for Japanese paintings, etc., coloring brushes for dyeing, stencil brushes, woodblock print brushes used for prints, and Sanskrit brushes.