The brush is made of stiff bristles. By rubbing the brush with paint and rubbing it with the Bokashi Ami, the paint can be scattered and blurred beautifully. Also called Tataki Fude, this brush is used in the Sunago technique of scattering gold leaf in Japanese paintings, for example, by rubbing or tapping the gold leaf in the Sunago Dutsu with this brush to scatter the gold leaf finely. This brush is also used to blur previously applied paint and gold leaf by rubbing or tapping with this brush.
| Size | head diameter (mm) | head length (mm) |
| --- | --- | --- |
| S(小) | 6.5 | 8.5 |
| M(中) | 7.5 | 9 |
| L(大) | 9.0 | 10 |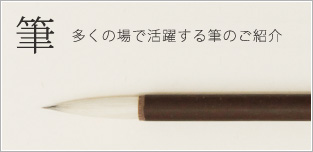 We make brushes for Japanese-style painting, ink painting, and animation background art, as well as brushes for wax resist dyeing and traditional crafts, and brushes for letterpress painting.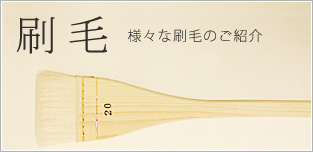 We make a variety of brushes such as picture brushes, water brushes, and blotting brushes used for Japanese paintings, etc., coloring brushes for dyeing, stencil brushes, woodblock print brushes used for prints, and Sanskrit brushes.