We list brushes and brushes used in Japanese dyeing, ceramic painting, and various other crafts.
In particular, Sashi Bake and Surikomi Bake used in Yuzen Dyeing and Bingata are preferred by traditional craftsmen and artisans in various regions. Menso Fude and Sokumyo, which can be used for fine lines and coloring, are used for painting ceramics, Japanese dolls, lanterns, and other crafts throughout Japan.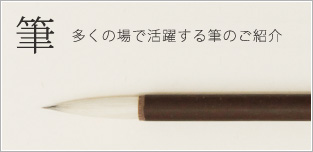 We make brushes for Japanese-style painting, ink painting, and animation background art, as well as brushes for wax resist dyeing and traditional crafts, and brushes for letterpress painting.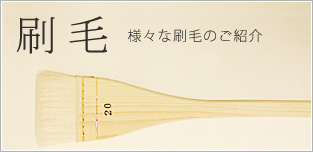 We make a variety of brushes such as picture brushes, water brushes, and blotting brushes used for Japanese paintings, etc., coloring brushes for dyeing, stencil brushes, woodblock print brushes used for prints, and Sanskrit brushes.