As a manufacturer specializing in art brushes, Shougetsudo has been producing a variety of brushes for Japanese-style painting and ink painting, such as "Tsuketate Fude", "Saishiki Fude", and "Anime Fude". We also produce brushes used for traditional crafts such as ceramic painting, dyeing, and batik. They can also be used for watercolor painting.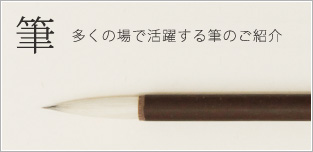 We make brushes for Japanese-style painting, ink painting, and animation background art, as well as brushes for wax resist dyeing and traditional crafts, and brushes for letterpress painting.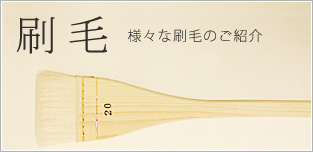 We make a variety of brushes such as picture brushes, water brushes, and blotting brushes used for Japanese paintings, etc., coloring brushes for dyeing, stencil brushes, woodblock print brushes used for prints, and Sanskrit brushes.