This brush has the same brush head as the Sashi-Bake brush, but mounted horizontally. It is also called "Tonkachi" (hammer). This brush is suitable for applying to areas that are difficult to apply with a normal brush, such as the inside of a cylinder.
No
width
(mm)
length
(mm)
thickness
(mm)
No.3
9.0
7
3
No.4
12.0
7.5
3
No.5
15.0
9
3
No.6
18.0
10
3.5
No.8
24.0
14
4
No.10
30.0
15
4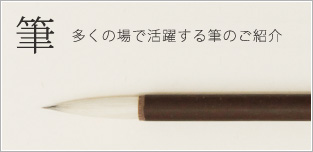 We make brushes for Japanese-style painting, ink painting, and animation background art, as well as brushes for wax resist dyeing and traditional crafts, and brushes for letterpress painting.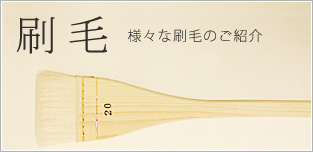 We make a variety of brushes such as picture brushes, water brushes, and blotting brushes used for Japanese paintings, etc., coloring brushes for dyeing, stencil brushes, woodblock print brushes used for prints, and Sanskrit brushes.